FinTech Collective have championed and supported Dee Choubey and the MoneyLion team since meeting Dee in June 2013, leading their Seed financing in 2014 and participating in every round since. And today...

We are pleased to share that FinTech Collective portfolio company MoneyLion has entered into a definitive merger agreement with Fusion Acquisition Corp. (NYSE: FUSE), which will result in MoneyLion becoming a publicly listed company.

MoneyLion will have an estimated post-transaction enterprise value of $2.4 billion with an estimated equity value of $2.9 billion from the contribution of up to $526 million in cash proceeds from the transaction, net of debt paydown and expenses. Proceeds will consist of up to $350 million of cash held in Fusion's trust account and an additional $250 million fully committed private investment at $10.00 per share led by funds and accounts managed by BlackRock, certain funds managed by affiliates of Apollo Global Management, Inc., and leading global technology and growth investors.

"MoneyLion is a digital financial platform on a mission to rewire a broken banking system that applies a one-size-fits-all approach to personal finance. We are using transformative technology to bring the private banking experience to everyone – in a single app."
Dee Choubey, CEO and co-founder of MoneyLion

The net proceeds raised from the transaction will be used to support MoneyLion's working capital and scale its proven platform and suite of products.

We were first introduced to Dee Choubey in June 2013 by another New York based founder. Dee had an ambition to bring "American Express-like" financial services to America's middle class and, in doing so, build a new model of financial institution, focused on solving an acute consumer need.

MoneyLion were unique in the market segment that they sought to serve, the expansiveness of the offering they envisioned, and the role that data and technology were going to play in building an immersive financial offering.

"Our platform surrounds each customer with the financial tools, content, and actionable advice relevant to their unique situation. This model is generating high user growth, multiple product engagement, and low cost of acquisition. A public listing enhances our ability to scale more quickly and continue to innovate so that we can help more people take control of their finances and achieve their life goals."
Dee Choubey, CEO and co-founder of MoneyLion

The company has over seven million members and has grown from a team of five when we first met them, to over 250 employees across five locations.

Press Release - Read more

We are of course beyond excited about the prospect of MoneyLion's continued ability to change the way people think about and take control of their money, and the accelerated growth this will allow the company to have post-merger.

Congratulations to both teams - we can't wait to celebrate IRL at Talladega!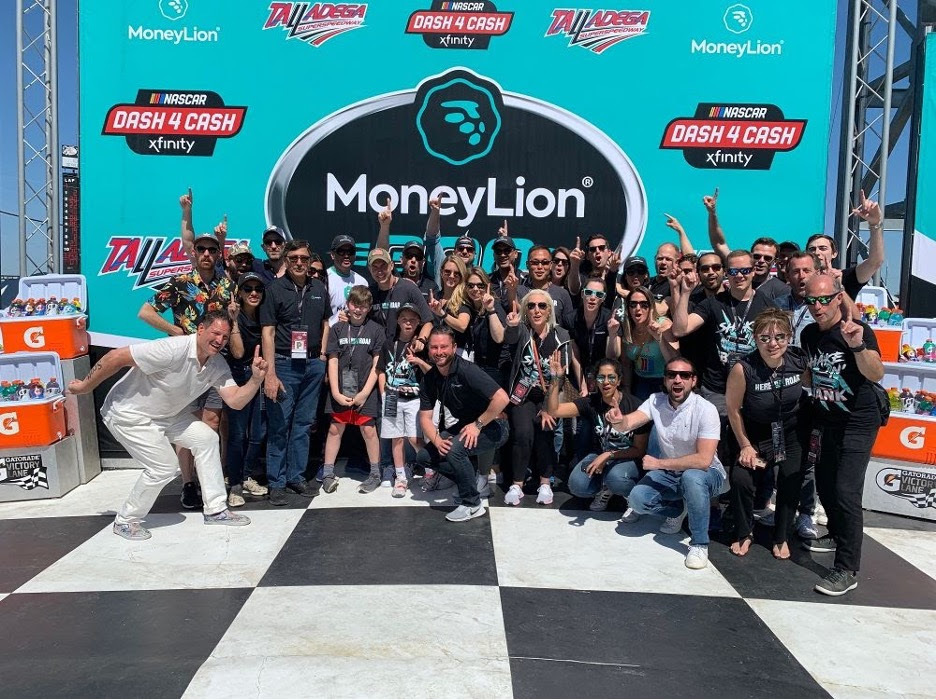 Brooks, Gareth, and the FTC team